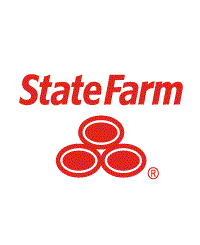 STATE FARM® INSURANCE AGENT,

FORT WORTH

, TX
Sloan Clark
Would you like to get a quote?
Office Details:
Street Address:
3309 Winthrop Ave
Suite 85
Landmark:
200 feet past the front of theater entrance go inside the large double doors with '3309' above them.
Office Hours (CST):
Call or Click 24 hours a day
Closed due to virus outbreak
Call us Mon-Fr 10am - 3:30pm
Need help with a claim?
Start or track your claim online, or with the State Farm® mobile app.
Need to pay a bill?
Pay insurance bills fast and manage them easily.
About Me:
These 14 years in a State Farm agent office have taught
me how to do this work well, and that I LOVE
improving the lives of customers. I'm a proud
father, husband and 2nd generation SF agent.
My family and I are
passionate about keeping Fort Worth FUNKY.
When you leave my office, we hope you'll feel REALLY
smart and you'll have great auto, home, life, business,
renters, condo, or SAXAPHONE coverage.
Yep, we can even insure your sax. Bring it in and we'll
play some jazz standards for my employees. We enjoy
our work, but we're SERIOUS about helping you reach
your goals. Let us serve you!
Our Mission:
Everything in our office is about the long term. We want you to have been better off for having had us in your life. We strive to be a resource to customers as we help them reach their life goals.
Our Team:
Roxana Villa
Office Manager
Agent's Credentials and Licenses:
Disclosures
Life Insurance and annuities are issued by State Farm Life Insurance Company. (Not Licensed in MA, NY, and WI) State Farm Life and Accident Assurance Company (Licensed in New York and Wisconsin) Home Office, Bloomington, Illinois.
State Farm VP Management Corp. is a separate entity from those State Farm entities which provide banking and insurance products. Investing involves risk, including potential for loss.
Neither State Farm nor its agents provide tax or legal advice. Please consult a tax or legal advisor for advice regarding your personal circumstances.